LaVere Von Shetler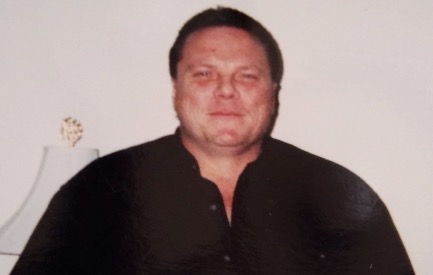 LaVere Von Shetler was born April 9, 1960 in Salt Lake City, Utah.  He passed away on October 8, 2016, in Salt Lake City, Utah. LaVere resided in Salt Lake for the majority of his life, and was a butcher. He enjoyed sports and entertainment.
Lavere married Janet Shetler in 1985. They later divorced. He is survived by his children Christine Shetler and Ryan Shetler; Step-son Matthew McGuire; Step-daughter Mindy Jones.; Sister Verlynn Hansen, and various family members who loved him very much.
A memorial service for LaVere will be held at 5PM on October 21, 2016 at Noah's Event Venue, 322 W 11000 S, South Jordan, UT.
The Shetler family would like to give special thanks to St. Mark's Hospital for their care and compassion of LaVere. In lieu of flowers, memorials may be sent to http://www.gofundme.com/LVfund
www.kramerfamilyfuneral.com